This is an era of smart devices and technologies. People who build these devices are opening doors for new business opportunities in the market. Everything is connected to a business model. Wearable apps also represent a business model based on wearable devices. Developers are providing Wearable App Development Services to other app companies and users who are excited about using wearable.
These devices help them stay updated to their smartphone notifications and messages. Moreover, they get notified on a phone call if kept their smartphone on silent mode. Additionally, Wearable App Development Service is helping app businesses improve their app usability and get more customer recognition on the app stores. So, the developers are required to add wearable integration.
Using such integration techniques, the developers add various futuristic features to their mobile app. So, the app companies are looking for experienced developers and freelancers to build unmatched products and generate better ROI. The US is the leading country with the greatest number of wearable devices and buyers. The country also ranks #1 for Home Automation demand worldwide.
Therefore, clients are searching for the Best Wearable App Development Company in the USA and other parts of the world. However, they undergo various benefits and challenges related to their wearable app-building project. Let's review these challenges and benefits in detail!
Advantages of Wearable App Building
The demand for wearable devices is targeting different industries. It is not limited to teenagers and young people. Many old-age work professionals also use these devices to stay fit and updated to their smartphones. So, the Wearable App Development Service is bringing the higher potential for app companies to compete on the app stores and SERPs.
You can witness many other advantages by integrating wearable technology into your mobile app as follows:
1. Increase User Trust
New users take time to develop trust in your app business. Some app companies fail to provide a good wearable app service. However, they promote their product impressively before launch. When the app functions don't work properly, the users lose their trust in the app company. But a good wearable integration feature can bring their trust back to your online business.
2. Enhance Business Popularity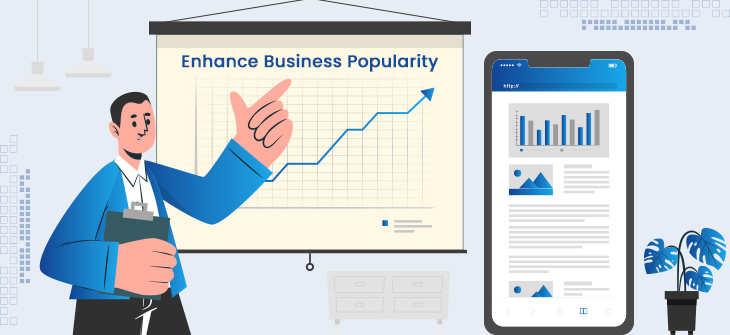 To enhance the popularity of your app business, you don't need to do something extraordinary. You simply need to add trending features to it. The users and customers automatically start promoting your company. While searching for the Best Wearable App Development Company in the USA, the clients often demand such futuristic features.
3. Improving User Health & Fitness
This is the most popular advantage of developing a wearable app. Besides generating profit, some app companies also focus on human welfare. Therefore, many health & fitness apps are being developed around the world. These apps are integrated with wearable technology and remind the users about their current health and fitness level from time to time.
A good health condition encourages them to promote your app business among their friends and loved ones in the future. Moreover, these healthcare apps and devices are helping people to face the hectic and stressful lifestyle nowadays.
4. Getting Investors
If you're looking for business partners and investment aid, Wearable App Development is your true companion. Many investors believe on the healthcare business model represents a mobile app. They want to invest in such businesses and provide aid to visionary app companies. You can also get investors if you have a unique wearable app plan associated with human welfare.
To experience more benefits, you can initiate your Wearable App Development project anytime!
Challenges for Wearable App Creation
Wearable app developers also face some challenges before and after deploying the mobile app. However, they can overcome these challenges using innovative app development strategies. To provide successful Wearable App Development Services the developers have to overcome these challenges. Enlisted are the various problems faced by such app developers:
1. Battery Life
Many wearable devices are coming with poor battery performance as the companies are still working on technology improvement. Wearables are usually small in size, for example, a Smartwatch or Smart Ring. However, they need more power than a simple wristwatch to provide for user needs and wants. Hence, the developers need to create apps that consume lesser power.
2. Modifying User Interface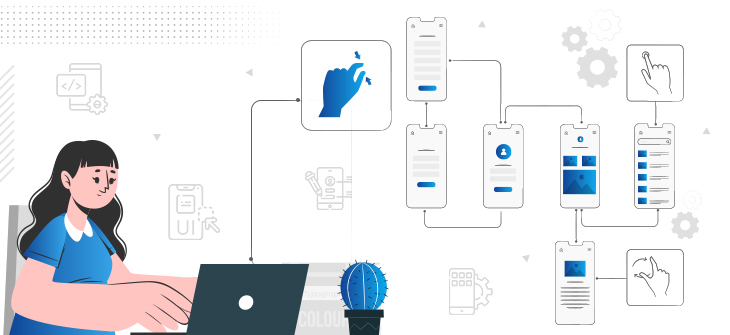 If you use the adaptive app designing principle for creating your products, wearable app building is not for you. Wearable devices often have a small display to represent the mobile app features. So, the developers have to bring flexibility to their app-building projects. A Wearable App Development Service is incomplete without good app design assistance.
3. Security Issues
With the introduction of wearable devices and apps, online hackers have got various new routes to attack user information. After all, wearables are also connected to the internet. Therefore, the app development companies have to ensure dual security to the user profiles. The device companies are also improving their security measures over time. The users can't compromise with their personal information being manipulated in the future.
4. Poor Functionality
Sometimes the mobile app starts performing poorly even after being tested properly. After the app launch, the users start sharing their negative feedback about the app's functionality. Due to poor functionality, the user interest and engagement fall down. So, Wearable App Developers must follow best Wearable technologies to a good app and wearable device functionality in the future.
5. Platform Selection
Mobile apps are deployed on a particular platform. Platform means the app store related to a specific OS. Android and iOS are the top 2 mobile OS in the market. The developers may create a native app for these 2 OS separately. Or else, they can create a single app providing for multiple platforms using a cross-platform approach.
Wrapping Up
Many online businesses are approaching Wearable App Developers regardless of the challenges and issues faced in the future. Because the demand for wearable is rising worldwide many app companies are looking forward to a relative business model. Likewise, the companies keep changing their existing business model for customer satisfaction.