Tracking a family member's mobile phone is not a good idea and challenges morality. But it becomes important for parents who're willing to navigate their kids' and teenagers' activities. Kids often don't give much attention to discipline and learning good things. Their curiosity is at its peak and they want to explore new things in life, but they can face many problems and do a lot of mistakes. Hence, parents are looking for the best phone tracking apps.
Such applications are easily available on Google Play and App Stores. You may also use these apps to track other family members' activities except for kids and teens. It brings a specific amount of protection for your loved ones. But make sure you don't exploit someone's personal life. Even the best phone tracking apps don't promote any security breach associated with another mobile app.
So, you must have a private conversation with your kid before installing such apps on their mobile. For navigating properly, you have to install the app on the kid's device too. The application needs information about the kid's device and provides a proper authorization procedure. The kid has to provide his/her details to the app authorities. Every mobile location tracker app comes with these features.
If you want to build your own mobile tracking app like Celltracker.io, go through this article. We've explained the benefits and drawbacks of building such apps in detail.
Let's have a detailed discussion!
Why is Celltracker.io App So Popular?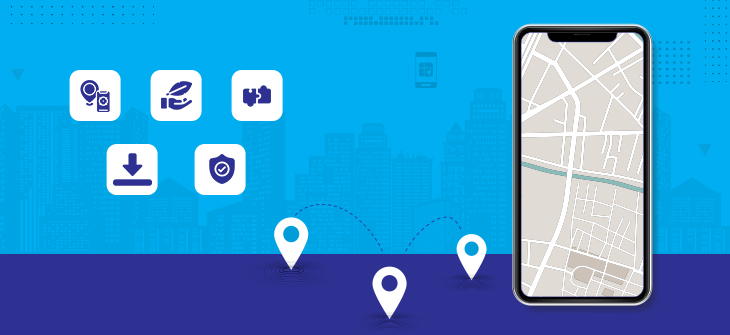 Celltracker.io is a fine source of inspiration for other new mobile tracking app developers and companies. It is a mobile application specially made for parents across the world to track their children's digital activities and also find their exact location in case of trouble when they're outside. The application is a few years old but has gained ample user recognition on Google Play and App Store. It is one of the best phone tracking apps available out there.
Enlisted are some app components that have raised the installation and usage of Celltracker through all these years:
1. GPS Tracking
No mobile tracking app is complete without this feature. GPS tracking provides the location of the user and is a feature accompanied by Google or other digital map facilities available. Parents can track their child's location and reach out to him/her in case of an emergency. Today, most smartphones and relative devices are coming with a GPS function and hardware support.
2. Lightweight
Celltracker is a lightweight app and does not have a massive database. It can be easily installed on a low-end smartphone as well. Moving further, it is a free phone tracker app that can be downloaded and installed without spending a buck on Google Play. On the app store, you have to pay around $8 to get this app. The mobile app is easy to use and has a very interactive UI.
3. Wide Compatibility
The app is available to use on all types of mobile and PC OS. So, it gets fine user traffic from various online sources. It is also used on different devices and is very flexible. Various devices mean various types of customers that you can target. As such, the Celltracker becomes widely accessible and flexible to use.\
4. Easy to Download
The download and installation process are very simple and the users don't need to go to 3rd party channels for getting the app. It is available on both App and Google Play and doesn't take too much time for installation because of its little size. Apart from this, the app promotes a user-friendly design and function.
5. Theft Security & Parental Control
Besides being a free phone tracker app, Celltracker.io protects you against theft and relative issues. Even if parents provide a budget device to their kids, they can't afford to buy it again and again. So, proper surveillance is important to avoid theft problems in the future.
In this way, Celltracker stands among the best phone tracking apps on the market. Additionally, it provides features like- Remote Updates, Incognito Mode, Parental Control, etc. You must also include such features to build a successful mobile tracking app for your business!
How to Develop a Mobile Tracker App Like Celltracker.io?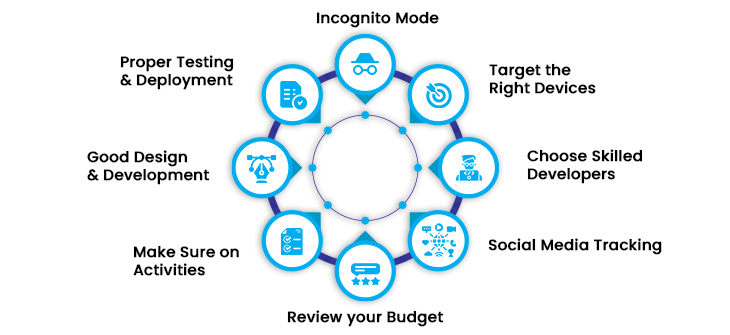 While developing a mobile tracking app like Celltracker, you should remember some points. Many aspects and factors are responsible for the creation of a compelling app. Celltracker also has some constituents. Enlisted are the points to need to remember while creating a potential mobile tracking app:
1. Incognito Mode
By enabling incognito mode, you can track someone anonymous using your device without letting him/her know. So, this mode is really helpful to get information regarding an unknown individual using the target device being hidden. You can easily enable the mode and give the device to your child.
2. Target the Right Devices
You must know where you want to put your app for more downloads or installations. Either you can go for Android or iOS app stores. If you're selecting the wrong devices as per your existing app features and compatibility, you can lose a good business deal for your mobile app product.
3. Choose Skilled Developers
Doesn't matter if you're looking for an mobile app development company or free-lancing support, you just need an experienced and highly skilled developer team. Even Freelancing platforms offer you some online agencies working as a team and could create the best phone tracking apps for client requirements.
4. Social Media Tracking
One important function that you must deploy on your app is Social Media Tracking. Only parents are advised to use such features. Moreover, these features can't provide in-depth information about the kid's activity on such social media channels because these channels come with privacy support.
5. Review your Budget
The best phone tracking apps in the market encourage you to invest a decent amount in your app-building project. If you also want to create such an application, you must have some knowledge of the corresponding app category or niche. The entrepreneur should at least have $50-60K to get started.
6. Make Sure on Activities
The kids and teens can do various activities on their smartphones. So, the developers must decide among those activities in advance. Parents are not supposed to spy on their kids. They just need information like- Call Logs, Messages, Video Calls, Status, Location, etc. So, build your app functions accordingly.
7. Good Design & Development
The design and development efforts are complementary to each other. Kids are not supposed to experience a complicated app design. So, make it easy for them and let them connect with their parents easily through your app. Design should always be user-friendly and must raise participation.
8. Proper Testing & Deployment
Developers should also ensure proper testing before deploying the relative apps. Almost every app needs testing before getting launched. Tracking apps have got advanced GPS and navigation functions that must pass a user test before getting deployed. Or else, parents can face problems tracking their kids in the future.
Ending Note
You should also ask for post-app launch support and maintenance. It will help you grow effectively in the market and gain proper user recognition. For more information on the best phone tracking apps, you can reach out to a trusted app development company and have a detailed discussion regarding your project requirements!