The demand for video editing tools and applications has raised in the last decade. Likewise, the demand for video content has increased because of YouTube and relative platforms. It doesn't mean the demand for text and picture content has decreased. Videos are just an add-on to the existing mediums of knowledge and entertainment available online. So, Inshot video editing apps are also gaining attention among content creators.
Video editing apps can be used to create unique and innovative videos that could attract audience. InShot video editing app is one of the most popular apps to review in this category.
In this post, we'll discuss this amazing Inshot video editing app and get an idea for building a relative application to facilitate global content creators. Let's get started!
What is InShot App?
InShot is a renowned video editing app used by many YouTubers and social media influencers around the country. Users can also make short videos like Tik-Tok and showcase their creativity right away. They can also apply multiple effects to the video for promoting uniqueness and quality. InShot video editing app become famous and encouraged other app companies to introduce the corresponding solutions in the app market!
Benefits of Using the InShot App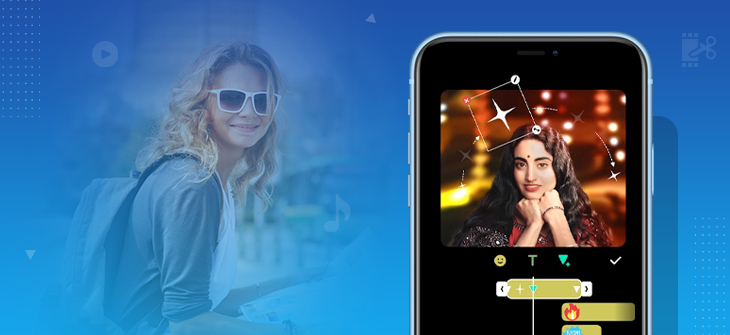 Users can enjoy multiple features and benefits editing their videos with InShot. They can make their videos influence different viewers on YouTube and other online streaming platforms. Video editing is a job that needs dedication and focuses on creating breath-taking video content. InShot video maker app provides users to do their job and represent their creativity in an easy and time-breaking way.
Here are some benefits of using an app like InShot:
deploy video transition effects
Cut, trim, and merge your videos
Add unique effects to engage users
Get cinematic filters for unique styling
Get high-quality video resolution
Sync Audio and Video
Rotate the videos to facilitate user experience
You can further enjoy more features on such apps and invest your innovation to build stunning visual stories for your audience. InShot video editing app is a great way to give wings to your creative thoughts. Just make use of it!!
How to Develop a Video Editing App like InShot?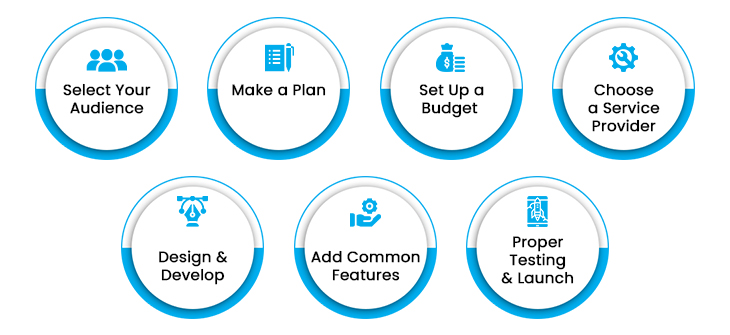 For developing a corresponding app, you must get an insight into its essential features. You may add other features as per your idea but first, you need to focus on the basic ones. You must follow the mentioned below guidelines to convert your business plan into a virtual product like InShot:
1. Select Your Audience
First, you need to make sure of your main audience. Not everyone out there is going to use your application. YouTubers, Short Video Influencers and Social Media Influencers can be your target audience and you need to research their tastes, preferences, likes, and dislikes regarding a video editing service provider. Adding inappropriate features can lead to highly negative outcomes.
2. Make a Plan
Mobile app development consists of a whole process that needs to be pre-planned to avoid further mistakes and failure. The process needs to be well-planned before starting the project. While creating application like Inshot video editing app you must remember your target audience and their work requirements for generating better results.
3. Set Up a Budget
Video editing apps are not just apps but online tools for creating video content. Therefore, it comes with various functionalities and the developers have to incur a fine cost for developing such apps. It may cost between $20,000 to $50,000 for building such an app. Adding more advanced features may refer to an even higher cost.
4. Choose a Service Provider
If you're not skilled to create such apps yourself, you can get freelancer support or simply hire an app development company. These companies employ talented and experienced app developers who charge a little service fee and also recommend a perfect budget for your app development project.
5. Design & Develop
For designing and developing your app developers must know the basics of frontend and backend database organization. They should have the knowledge and expertise for building the entire UI/UX design and raising user participation in the mobile app. Moreover, they must add the right features as per video editing app requirements.

6. Add Common Features
Besides advanced and the latest features, app developers should start with the basic ones. Basic features of such apps include- Unique Effects, Video Editing Functions, Retouch, Musical Effects, Canvas, Volume, etc. You can further add some extra features if your target users demand so.
7. Proper Testing & Launch
Some app developers are additionally skilled in testing the mobile application. However, they could also collaborate with a dedicated testing team right before deploying the app on various platforms. The testing and launch phase can also incur some costs that you need to pay attention to.
Final Thought
In this way, you can build a successful Inshot video editing app to showcase your business plan to budding video content creators. Reaching out to a mobile app development company is a fantastic idea as the developers working at such companies have got the best skills to provide for your project requirements.