Android platform is the biggest platform accommodating smartphone applications. It is the most used smartphone and tablet OS and is continuously growing. Likewise, the Android app development service is getting famous among new companies, start-ups, and entrepreneurs. Google Play is the leading store for Android apps. More than 2.5 million apps reside on Google Play. So, it is the best platform for app businesses that target Android device users.
The average user rating for Android apps on Google Play is 4 stars. As such, we can conclude that Android apps are doing quite impressive on the Play Store. The existing Android app development service is getting improved because of the increasing demand for the corresponding devices. Though iPhone captures a notable market share, most customers still go for Android devices because of budget-friendliness and flexibility.
So, by uploading a mobile app on Google Play, you can bring higher opportunities for your business growth. Google Play is used by a huge audience and therefore provides for millions of apps. As a result, the competition among app companies has also grown up. App development for Google Play is nothing like before and has become more challenging for the developers.
If you're on a burning quest to discover how to create an app on Play Store; relax. In this article, we'll explain how to upload app to Play Store.
What is Google Play?
Google Play is an online application store developed for users and app companies. Where app companies upload those applications, users download (install) them and use them for specific purposes. The app store was initially called Android Market and was established in October 2008. Later it become Google Play in March 2008 and started accommodating renowned Android apps and games. Android app development service is mainly focused on Play Store.
So, Google Play Store is a perfect platform for app deployment especially if you're targeting Android users. For further information, you can consult a trusted app development company!
How to Publish App on Google Play Store?
Uploading a mobile app on Google Play Store can be challenging and time-consuming for beginners. If you're uploading an Android app yourself, you can follow the enlisted steps:
1. Open Developer Account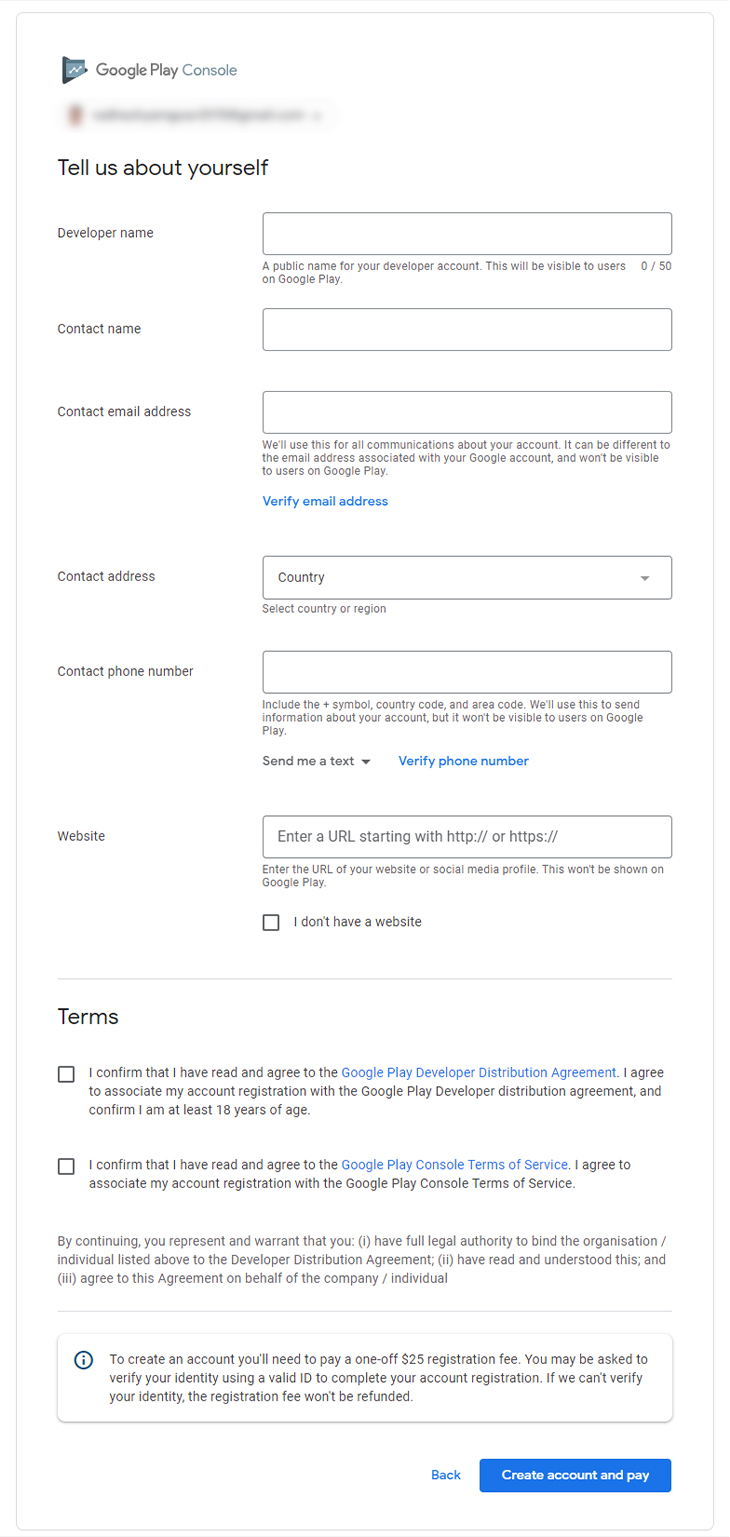 If you're the developer, go to Google Play's Developer Console. After that, you need to open an account from where you could manage your app upload. You have to pay a one-time fee of $25 and get started right away. The account you open takes nearly 48 hours to get active.
2. Link the Account to Google Wallet Merchant
Android app development service is usually focused on a monetization model. If your mobile app idea promotes in-app purchases, you must link your admin account with Google Wallet Merchant. Open your Google Play Console and go to Reports > Financial Reports > Set Up Merchant Account Now.
3. Build the App & App Store Listing
Moving further, you need to open the "All Application" tab on your admin console. Then, go to- Create Application > Drop Down > Default Language > Enter App Title > Create. After that, you will proceed to a store listing where you can add your product details comprising- Language, Title, and Short Description.
4. Upload APK and Content Rating
APK files include various mobile app content formats that are accepted by Android OS. It stands for Android Package and you must upload it on your Google Play Developer Console. Further, you should give an initial rating to your mobile app by reaching out to the menu on the left side of the console.
5. Fix the App Price
The next step is to fix the app price in case you don't want to offer free installation. Go to the left of your admin console and select Store Presence. After that, you find the option of Pricing & Distribution. Further, you can select the options as per your preference.
6. App Publication
Before you publish the app on Google Play, make sure whether it requires any beta testing or alpha testing. If not then you can simply go to the "Production APK" option and "Upload Your First APK". You can also take a preview before ultimately publishing the mobile app.
How much does it Cost to Publish an App on Google Play?
Now that you know the steps to publish an Android app to the Play Store, it's time to discuss how much it costs to publish an app on Google Play. Users can publish their apps using a variety of setups. A one-time developer fee of $25 is necessary to publish applications on Google Play.
What to Do After Play Store Submission?
After learning how to publish app on Google Play Store, you might be wondering what comes next. Well, we've got this covered for you too. Here are some actions you can take to guarantee that your application gets the global exposure and the reach it deserves on the Google Play Store.
ASO Practice
A strategy that Android app developers use frequently, App Store Optimization concentrates on actions that might raise engagement and the app's exposure in the app store. Often abbreviated as "ASO," it generally focuses on actions that target elements that might increase awareness and exposure for your app in the app store. Such methods aid in increasing the pace at which app downloads are converted into impressions.
Concentrate on app Support and Maintenance
You can't just publish your app on the App Store and stop working on it. You must efficiently manage your application, release frequent updates, and address any bugs or problems users may encounter. Not only once, but regularly, something needs to be maintained.
Promote on Social Media
The adventure doesn't end with publication. Your app needs an active marketing approach to stand out to customers among the more than 2.9 million other apps in the Google Play Store. Social media is a fantastic tool for boosting the appeal of your application. The argument is supported by the statistic that social media is used by 42% of people worldwide. Some platforms are frequently used, like Facebook, Instagram, LinkedIn, Pinterest, and many more.
Wrapping Up
Keep in mind that maintaining an app requires ongoing effort. It needs constant work to succeed; otherwise, the competitors will dominate the app. Google Play is a very potential application store for start-ups as well as large-scale businesses. If you want to bring market disruption with your mobile app idea, and now you know how to publish an app on play store, upload your mobile application on Google Play Store today. Or else, consult an Android app development service and target better ROI.