Mobile applications are also a very popular way for people to communicate online, even though desktop computers are still an option.
Although though not all small and medium-sized enterprises require a mobile app, there are several circumstances in which it can be advantageous. If SMBs maintain close contact with their clients or partners, mobile apps can aid in the maintenance of their business ties and encourage brand loyalty. Additionally, they can enhance customer analytics, the ease of online shopping, and marketing initiatives. Business leaders should consider the advantages of mobile apps to see if they could aid in the expansion of their organization.
Reasons why a business needs a mobile app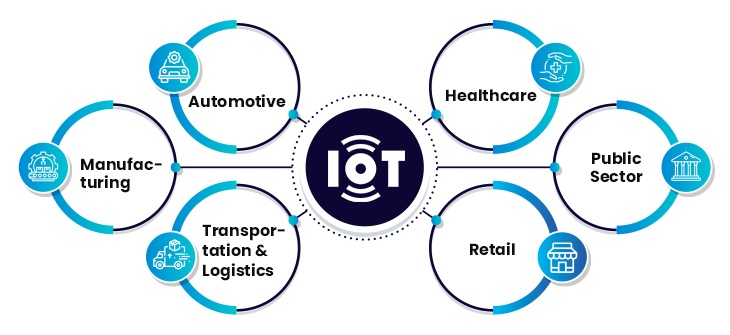 Customer loyalty
Businesses that compete in highly competitive market niches must put up more effort to develop a devoted customer base. Since mobile apps can increase referral rates and chances for repeat business, they might profit from them.
SMEs may easily communicate with their clients thanks to mobile apps. Simple communication promotes continued engagement, which enables businesses to observe customer habits over time and adjust their marketing strategies accordingly. Low-cost mobile apps can increase customer happiness in this way.
A company is better able to predict both short-term and long-term growth when its client base is loyal. Businesses may fine-tune their offerings and provide goods and services that their customers demand with the help of improved forecasting. Using loyalty card programmes, which customers can sign up for and manage on the app, businesses may increase client loyalty. Businesses can benefit from loyalty programmes by attracting repeat business.
Marketing initiatives
Marketing campaigns help businesses communicate both current and potential customers about new products and services. Since they require a proactive installation effort on the side of potential customers, mobile applications enhance marketing and promotional activities.In other words, applications broaden a business's marketing reach by bringing in high-quality leads.Marketing teams can then monitor app usage and utilise this information to target specific customers with promotions based on their app usage.
Also, using mobile apps allows for quick activation and changing between marketing programmes. Businesses with limited funding can discover that it is more economical to use paid radio, TV, and print advertisements than than app advertising. Also, marketers can employ app promotions to target specific groups, which increases market momentum and demand.
Shopping online conveniently
In the digital age, customers need flexibility when choosing and ordering goods and services. Mobile applications can be created by businesses to direct and regulate in-app transactions.
Companies began enabling customers to place orders through mobile apps at the beginning of the decade. Formerly, customers were afraid to order items via apps, especially ones that cost a lot of money. Yet, when consumers began to feel more comfortable using their smartphones to make purchases, many of them began to prefer this channel. In fact, a Statista investigation revealed that during the third quarters of 2020 and 2021, the number of goods orders placed via mobile devices increased by more than 20%.
Increasing brand awareness
By providing clients with a recognisable and dependable experience, mobile applications can assist businesses in developing their brand. Additionally, it enables firms to keep their clients' trust and front of mind.
Better customer service can be achieved by using mobile app features like in-app chat or support options that make it easier for customers to contact a business. Faster problem-solving and greater client satisfaction may result from this.
Get a competitive advantage Having a mobile application can help a business keep one step ahead of its competitors and stand out from the crowd as mobile applications become more and more popular.
A mobile app could benefit a business in many ways, from increasing sales and customer service to encouraging consumer engagement and loyalty.
Create a Direct and Personalized Channel
Although if mobile applications serve as a direct channel of communication between a business and its customers, their greatest advantage is individualised interaction.
Mobile applications let you customise offers, suggestions, and communications for each individual customer. By including elements like user profiles and geolocation, you can further tailor your messaging for more relevance. You may now give your customers immediate access to whatever information they might need. Users that receive push notifications are more likely to interact with your business.
Mobile app development
The process of developing software applications for mobile platforms, such as smartphones or tablets, is known as mobile app development. The user interface design, feature development, performance testing, and distribution of the app to the relevant app stores are all steps in this process.
The process of creating a mobile app involves numerous processes, including:
Planning entails deciding on the app's goal, identifying its target market, and developing a thorough strategy for the features and functionality of the app.
This entails constructing the app's interactive and visual interface, including wireframes for the user interface and the development of the user experience as a whole.
This entails using programming languages and software development to create the app's functionality.
Testing entails checking the software for bugs as well as performance and user interface issues.
This entails adding the app to the relevant app shops, such Apple's App Store or Google Play.
The creation of mobile apps uses a variety of programming languages and frameworks, including Java, Swift, Kotlin, React Native, and Flutter. The target audience, the complexity of the project, and the skill level of the development team are just a few examples of the variables that influence the choice of programming language and framework.
App development solutions
A variety of app creation choices, from do-it-yourself app developers to specialised development firms, are available for generating mobile applications. Many of the most popular choices are listed below:
You may create apps on these websites without learning how to code. These platforms offer a wide range of design choices, themes, and features that may be customised to create a unique app. A few well-known app developers are App Makr, Build Fire, and Appy Pie.
Companies that specialize in creating unique software solutions, including mobile apps, are known as software development agencies. They have groups of project managers, designers, and developers who can handle challenging tasks and produce high-quality results. Many well-known app development companies include Worry Free Labs, Savvy Apps, and Fueled.
Some businesses decide to employ their own in-house development team to create mobile applications. If the business has the resources and know-how to create the app itself, this can be a suitable alternative. In contrast to outsourcing the development, it may also be more expensive and time-consuming.
What advantages do apps offer?
Accessibility – Using your app is more quicker and easier than doing it on a rival's or your own website, even if a user has bookmarked the latter. Data gathering: Useful data regarding user activity, behavior, and purchasing trends can be gathered using apps.
Mobile apps offer convenience, straightforward customer communication, and online usage, among other things. Some of the negatives of mobile apps are their complexity, expense, difficulty in making them user-accessible, and need for updates and support.
Who is the intended user base for apps?
An app's target audience is its main user base, or the demographic that will utilize and benefit from it the most. When you establish a target audience, it tells you more than just who will probably be the core population. Also, it affects the functionality that will be offered and the design of your app.