The financial industry has undergone significant change worldwide. The commoditization of technology is a driving force behind the financial technology (or "FinTech") field in our data-driven environment. However, the conventional brick-and-mortar foundation upon which financial organizations stand has been the adage "follow the money" for more than 40 years. It's time for banks to be "data-driven" or risk going out of business as companies like Uber, Amazon, Samsung, and Ant Financial disrupt the financial services industry.
From conventional to digital banking and from fiat money to digital currency, there have been some of the biggest and most significant paradigm shifts in the profession. Another noteworthy growth in the market is fintech. And not so long ago, a new trend known as "Techfin" made its way into the banking sector.
According to reports from Efma and CapGemini released in April 2020, there is a big discrepancy between what traditional banks provide and what their clients demand. These banks would need to adopt financial technology into their business practices and take risky steps to develop into creative banks to close this gap.
Fintech companies have significant financial support, but they can't compete with TechFin organizations in terms of quick customer satisfaction due to the numerous norms and regulations demanded in customer service.
FinTech vs TechFin
While both FinTech and TechFin are well recognized for giving their respective consumers financial services, their differences may be discovered in the starting businesses. FinTechs are typically associated with businesses that operate utilizing contemporary methods, such as mobile banking applications and mobile wallets, which are simple examples of services provided by traditional banks.
What is FinTech?
The term "fintech" (financial technology) refers to any technology used to enhance, update, digitize, or undercut traditional financial services. Programs, formulae, and desktop and mobile applications are all examples of fintech.
Hardware is occasionally used as well, such as internet-connected piggy banks. Paying bills, transferring money between accounts, depositing checks, and applying for financial aid are all made possible by fintech platforms.
They also permit advanced technical concepts like peer-to-peer lending and cryptocurrency exchanges.
Businesses utilize fintech to process payments, carry out eCommerce, manage accounts, and, more recently, help with government aid programs like the Payroll Protection Program (PPP). Financial services are the primary business of fintech businesses, even though the term "fintech" is frequently used to describe technological companies that threaten banks and financial services.
What is TechFin?
TechFin is a group of technology-related businesses that don't primarily deal in financing but yet include financial services into their core services to broaden their appeal.
By exploiting their current client contacts and behavioural data, these organizations want to disrupt the banking and financial services industry. Being able to access client information is these companies' biggest advantage.
While banks are welcome to handle regulatory compliance responsibilities, TechFin first focused on the distribution side of the financial services business. Numerous ways in which TechFin will change banking and finance in the future.
They need access to consumer financial transaction data since it diversifies the customer information they already have and provides a whole financial picture of their users. There are specialized customer statistics for every technical enterprise.
The Basis of TechFin Ecosystem
Better Data Management Techniques
In comparison to FinTech agencies, TechFin enterprises have a far superior overall data cycle. Users are far more at ease sharing their data with technological organizations than with financial ones, which demonstrates the gap in how effectively data flows between TechFin and FinTech.
Customer Base Willing to Try New Things
The ability of a technology company to draw in a user base is the main benefit that works in TechFin'sfavor. A figure that is nearly always far higher than the total number of users that a financing company can sign up.
An Effective Technical Infrastructure
It is clear why technical companies have an advantage when bragging about how excellent their infrastructure is. A technological company that enters the banking industry is already prepared to manage the real-time user flow of millions of users.
Set of regulations
Contrary to popular belief, financial institutions that incorporate technology into their products are subject to the same level of regulation as technical enterprises that join the finance sector. Therefore, there aren't many legal issues that TechFin is facing that may act as a barrier.
Evaluating the Future of Finance and Banking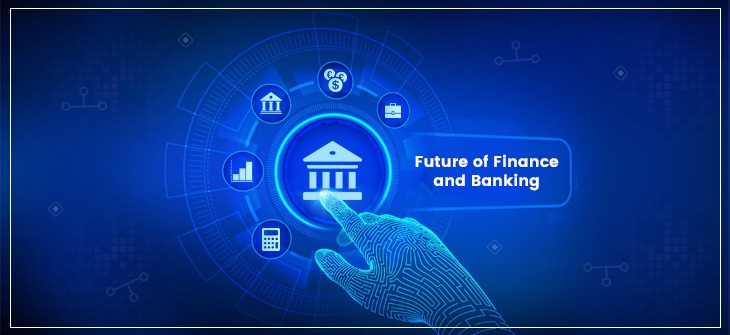 The delivery of excellent financial services has been changed by fintech and Techfin.
Here are some effects of Fintech vs. TechFin on the future of banking and finance:
More financial products and asset classes are moving online.
All financial derivatives and asset classes will be digitalized, whether they are utilized by common consumers, SMEs, or large institutions.
The initial wave of digitization included traditional products and services including government bonds, equities, and personal banking services like loans, payments, brokerage, and vehicle insurance.
Environments of the Market
A marketing ecosystem is the term we use to describe all of the processes involved in acquiring, reactivating, and keeping clients. This group includes B2C marketplaces, eCommerce backends, and vertically focused B2B marketplaces. A few of the firms in this group are Amazon and Shopify.
Vendors of Online Platform
include including payments in bigger software packages that emphasize business operations and consumer interactions, such content management systems, point-of-sale systems, and hospital management systems.
Business-to-Business (Workflow Systems)
The future of banking and finance is affected by automating treasury administration, travel and expense reporting, and buying.
The adoption of digital payments by B2B market segments is accelerated by native payment solutions that make backend reconciliation and distribution simple for users.
Is Techfin the Future of Fintech?
These enormous technological agencies are significantly more effective since they were developed on digital platforms, and they have already discovered novel methods to lower transaction costs and monetize their business models. It is well recognized that many of the major technology corporations have the digital know-how, the sizeable consumer base, and the adaptability to grow their corporate brands into the banking industry. Additionally, some of these businesses are fostering a level of trust that was formerly reserved for traditional banks and credit unions.
A steadily increasing number of clients are prepared to employ the financial goods offered by non-traditional businesses, particularly when they receive a better user experience than that offered by the heritage businesses.
Words to Wrap
The fact that these vast technology organizations were built on digital platforms has greatly increased their effectiveness, and they have already found cutting-edge ways to reduce transaction costs and monetize their business models.
Even if there has been a lot of talk about FinTech and its disruption, one should not undervalue the industry's steady growth and substantial scale over the past few years.
The current situation can paint an image of TechFins as businesses that supply data to financial institutions, but the day may soon come when they start offering financial services to clients directly.
Even if the border between FinTech and TechFin is thin, it is quite distinct, and changing your point of view will alter and improve your experience.