Grocery delivery apps have been very useful to people as they save both time and money. Apart from this, online grocery delivery apps also add to convenience and flexibility to get groceries delivered to doorstep. These apps offer reputed grocery stores offering quality products which are fresh, organic, and are available at competitive prices.
The Indian online grocery market was valued at $ 3.95 billion in the year 2021. It is expected to grow at a CAGR of 33% for the forecast period 2027. This clearly depicts the craze for grocery delivery apps in India and why people prefer using apps for grocery shopping. The recent pandemic has made us realized the essence of online shopping and the way it enhances your overall shopping experience. We have thoroughly selected some apps for grocery delivery  in India that you can trust.
Bigbasket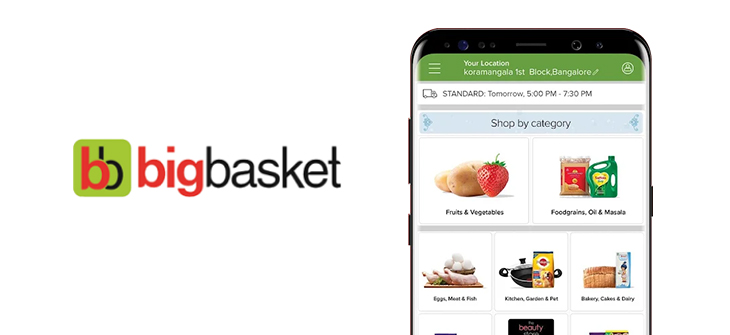 This is a widely popular grocery delivery app in India that was launched in 2011. With its headquarter in Bengaluru, Bigbasket has expanded its reach in over 25 cities of India. This amazing grocery delivery app offers more than 18000 products from more than 1000 brands. The app gained maximum attention during pandemic period. People fell upon this wonderful app for grocery delivery because of its several exciting features and functionalities. The app is available for free download for both Android and iOS users. You will get extensive range of products, lucrative deals and discounts, organic fresh groceries, and assured timely delivery through this wonderful app.
Blinkit (formerly known as Grofers)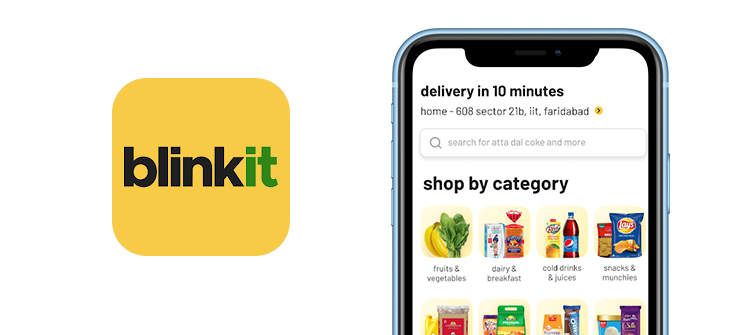 This is another one of the leading grocery home delivery apps in India that is much popular because of its quality-proven grocery items. The app is headquartered in Gurugram and has approached a wide user base till now. The mobile app development agency has developed the app beautifully keeping in mind modern-day grocery requirements. The app has successfully gained funding of $600 million that will be spent on its growth to offer more convenience to users. The app adds minimum 1 grocery store every month. This allows its users to explore umpteen options through the app to get whatever they want in grocery items, fresh fruits & vegetables and many more.
Zepto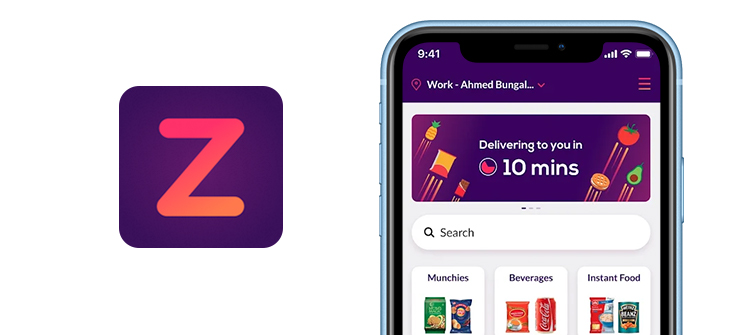 The app is much popular because of its fastest delivery and extensive range of grocery items available on it. You can order fresh vegetables, fruits, meat & poultry, beauty & wellness, personal care, household items, and many more. This fastest grocery delivery app claims to deliver your order in 10 minutes. You will also find affordable prices for all grocery items. Enjoy hassle-free grocery home delivery with its seamless and attractive user interface. The delivery boys follow the best hygiene practices to assure safe and healthy grocery items to your doorstep. There is no minimum order condition with Zepto and the app is available for both Android and iOS users.
Dmart Ready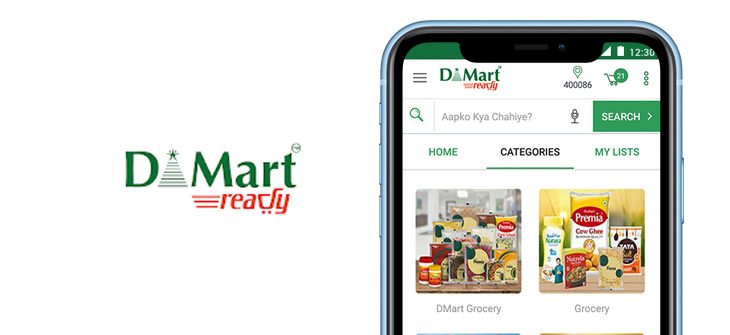 This is a Mumbai-based grocery delivery app that is much popular all across India. Both Android and iOS users can download it from app stores for free and profile creation is much simple process on this app. You can choose to pick your order from your nearest DMart pick up point and this will cause no extra delivery charges. Or else, you can simply get it delivered to your doorstep at a certain delivery charge. The mobile app development agency has efficiently offered a smooth and interactive interface in it. Deliveries through DMart are quite flexible. You can mention any address for a delivery and it will be delivered right there.
JioMart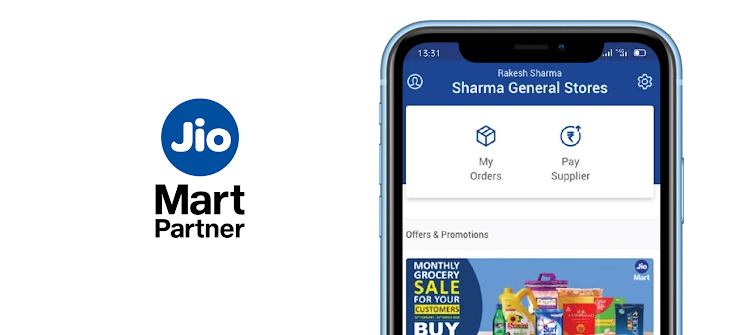 A new entry in India's grocery market but the brand Jio needs no introduction. Mukesh Ambani, the Founder of the app launched it in 2019 and the app has successfully gained a huge user base within short time span. If saving is your priority, nothing can serve the purpose best than JioMart app. There are more than 50000 products available with 5% below MRP. No minimum order, free home delivery, and exciting set of features are some major reasons why jioMart has become one of the most preferred grocery shopping apps in India within a short duration. The company rose a record funding during pandemic times that also made the headlines during that time. The app is valuable for both iOS and Android users.
Nature's Basket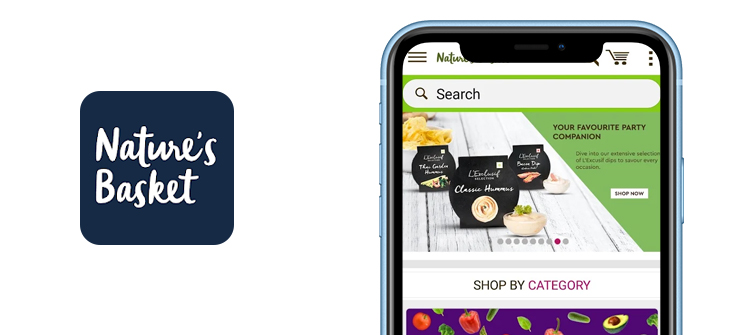 This is another app with headquarter in Mumbai and was launched in 2015. Spencer's Retail Ltd. is its parent organization and the app operates in more than 190 cities in India. Offering fresh and exotic grocery items is the primary objective of Nature's Basket where you can explore ample products from different categories. The Android app development agency has creatively worked on its lucrative designs and comprehensive interface. Get multiple options to make an online payment and active push notifications will keep you updated with all latest deals and discounts available on your favorite grocery stores.
Amazon Pantry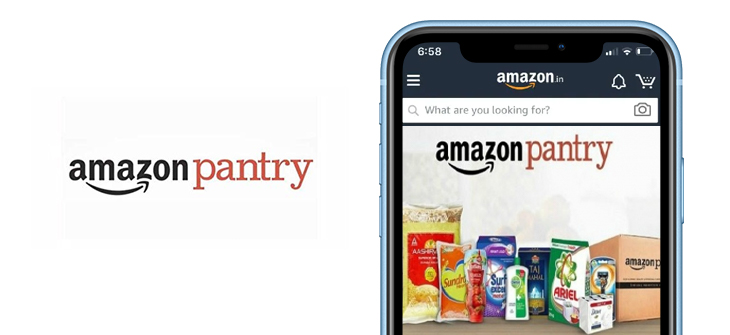 One of the most trusted and rejoiced grocery shopping apps in India that people love to use. If you are already a member of Amazon Prime, nothing can work best than downloading Amazon Pantry for grocery needs. The app offers free home delivery to its Amazon Prime members. Amazon pantry operates in more than 300 cities of India offering a wide variety of grocery items that you can choose from. The app also offers flexible delivery slots that you can choose as per your convenience. There is no minimum purchase restriction with the app and you can order whatever and in whichever quantity.
Endnote
We hope you must have got a suitable delivery app for you from this list of best grocery delivery apps in India. Al the apps have been thoroughly evaluated on various parameters and you can trust their services and products.