People spend a lot of time on such social networking apps and share their daily activities with friends and folks. Snapchat is one of those social media apps and is extremely popular among teenagers and youngsters.
Earlier social media businesses were targeted on websites. People used their devices to open social media websites through browsers. Then Facebook introduced its application for Symbian OS and relative devices for the first time. Soon people came to know how easy it is to operate a mobile app instead of a website. That's how social media apps took birth.
Through this article, we'll be discussing the cost to create an app like Snapchat. We'll also go through Snapchat and its amazing features to find out its true worth on Google Play and App Store.
Let's get started!
About Snapchat App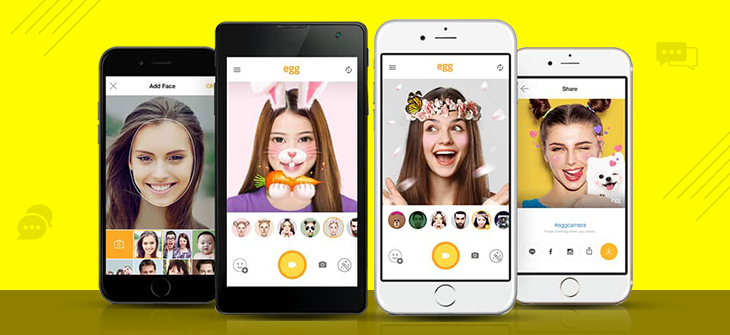 Let's have a brief insight into the Snapchat app first. Snapchat started its business operations in 2011. The developers wanted to bring something unique to the audience and they surely did. Initially, Facebook also tries to acquire Snapchat but the founder of the company refused the offer. Later the company succeeded to do a business of $10 billion in 2014. Entrepreneurs started looking to make an app like Snapchat thereafter.
So, the app became famous and users liked the idea of this social media app. On average, users spend around 30 minutes daily on Snapchat. They can share their pictures, stories, and videos through messages to friends and others. The best feature of the app is its crazy image and video filters that make it a unique and revolutionary social media app among users!
Best Features of Snapchat App
To create app like Snapchat you should go through its unique and amazing features. You may also add new features to your mobile app but could take some brilliant ideas from Snapchat. Apart from their attractive filters, you may find the following features impressive for consideration:
1. Taking & Sharing Pictures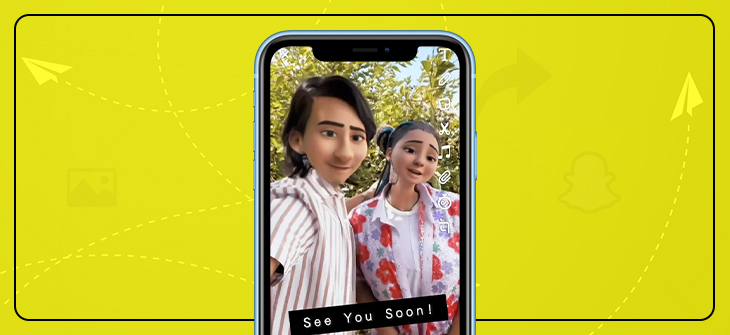 In Snapchat's language, you can call those pictures snaps. Your mobile app should take pictures of users and must come with multiple sharing solutions. You can also add other social media handles for easy snap-sharing convenience for the users. Camera app like Snapchat is incomplete without camera integration. Every smartphone has a camera so it shouldn't be a problem.
2. Geofilters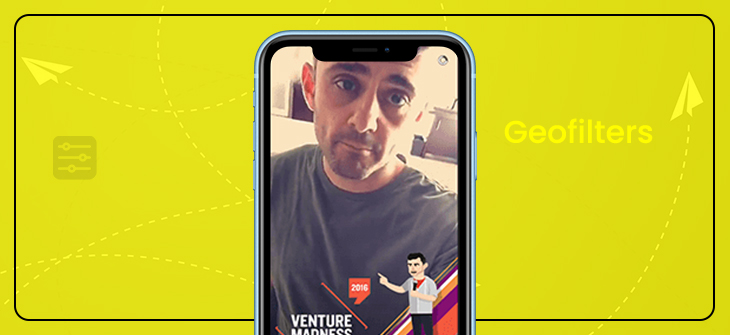 The Geofilter feature applies the best filter depending on the Geolocation of the user. It can be used while taking a selfie. The filter overlays the background of your snap and doesn't feel unrealistic. App that has filters like Snapchat required custom coding is to deploy such features. Geofilter often represents an initial-level AI technique that's based on picture perception.
3. Online Chatting
No social media app can be imagined without a mode of communication. People often want to communicate about their snaps and their outings right away. They also like to shoot live footage using these apps. At that time, they can also chat with their friends about their experiences. That's exactly how to make app like Snapchat to increase user engagement.
4. Creating Story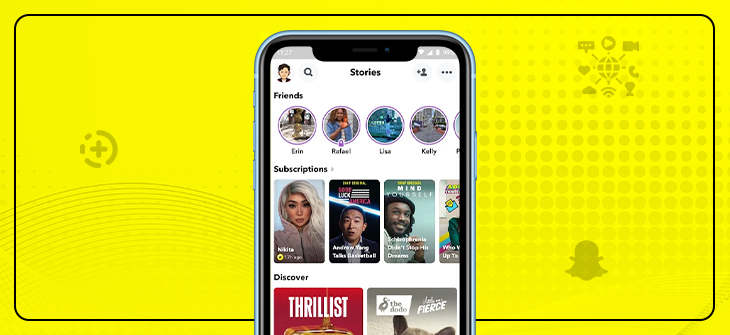 A story consists of a snap or video broadcast that the users can play for one day. Others can see the broadcast multiple times in those 24 hours. The user can change privacy settings for the relative story depending on their priorities. They can show their creativity by using such features of Snapchat to a better extent. They can also include their friends in a particular story.
5. Making Calls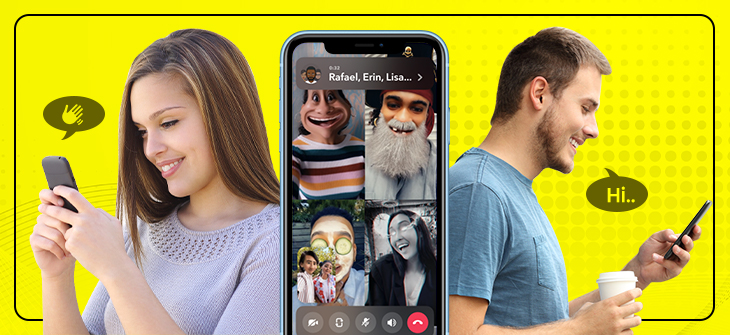 Besides chatting, Snapchat offers the option of high-quality phone and video calls for even better communication. The users don't need to switch to other applications for making phone calls. So, that's a convenient strategy for both app owners and users. By knowing about the snapchat programming languages, you can easily add such useful features to your app as well.
6. Make Friends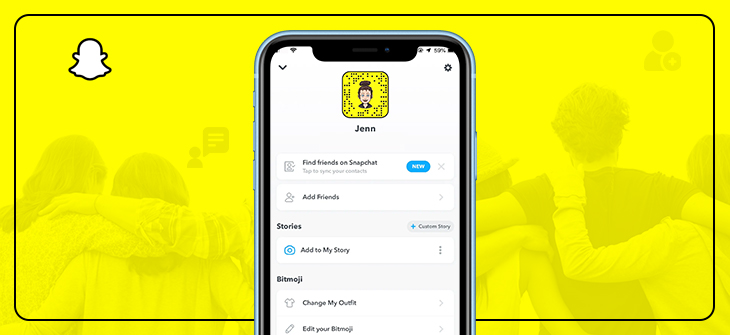 Using the app, you can either make new friends or find people you know in the physical world. You can scan the personalized QR Code of any of your friends to get connected with him/her on Snapchat. By knowing how to develop an app like Snapchat , you can add more impressive features for adding friends to your app. The easier strategy you have, the more users you can target.
7. Snapchat Lenses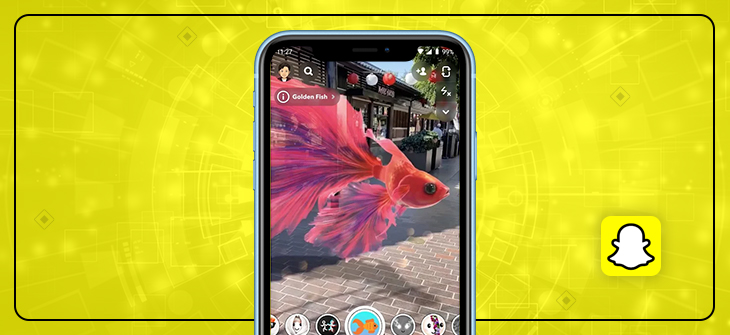 This feature makes the users even more creative in their storytelling. They can use various lenses carrying different types of animation elements that make the snaps very unique. Some of these lenses are extremely funny and can let users capture some most delightful moments of their life. So, if anyone asks you what is Snapchat app, you may address it as a window of happy experiences.
To create an app like Snapchat you should take care to introducing the likewise features. You may also think about other entertaining features that could let users create many beautiful memories and experiences out of your application!
Snapchat's Monetization Model
Now comes the monetization part. If you want to create a mobile app, you have to face some cost that needs to be compensated later. Besides how to make app like Snapchat, you need to answer any other questions. One of those questions is- what's the benefit of making an app like Snapchat? The answer is simple, making money. To monetize Snapchat, the company works on 3 models- Sponsored Geofilters, Advertising, and Ads API.
Sponsored content brings more views to the user stories as it looks more attractive than ordinary content. Therefore, Snapchat offers sponsored Geofilters for cheaper rates to the audience. It reflects a sort of in-app purchase. Moreover, the company also sponsors 3rd party ads on their application for which they get a commission. So, that's how Snapchat is monetized.
What's the Cost to Build an App like Snapchat?
So, here's the most important part of the discussion. What's the development cost of snapchat app?
To be honest, it doesn't reflect any sort of fixed rate. Your app-building cost can differ depending on various factors. Before discussing those factors in detail, we must review the app development process of Snapchat.
The process includes- Communication with a Developers' Team, Project Planning, A Solution Design, App Development, QA Control, App Deployment, Maintenance & Support. The process has its own cost but other than that, here are some factors affecting the cost of such app development:
1. Target Platform
This is a very important factor to consider in this context. To know how much did it cost to make Snapchat , you must review its online accessibility. If the app is just available on Play Store, it will be comparatively less costly. However, if it is present on various other platforms, the owner might have done a good investment in the development project. But still, the story can be different in the case of cross-platform apps.
2. Programming & Technical Stack
Your app developers would be keen to know what language is Snapchat written in while initiating the tech operations. They would also like to know more regarding the APIs, libraries, and frameworks used. All these components together form the technology stack used in the project and incur a specific cost. It may cost you around $10,000 to $20,000 for setting up an ideal technical stack for your project.
3. Hiring a Team
An app developers' team can charge differently depending on their location, expertise, and time is taken for project completion. To create an app like Snapchat, you must hire a trusted and talented developers' team. You can also contact a freelancing agency to save money but can't rely on their project completion commitment. In the US, the hourly rate can be somewhere between $50 to $200. You may also compare rates of other places.
4. App Wireframing & Prototype
Building an app prototype is not compulsory, but many developers do that to make the development process less complicated and risk-free. The wireframe itself takes 20 to 150 hours to get completed and therefore costs $45 per hour to the app owners. But you may also skip this cost if you don't want to build a mobile app with complicated design and high-end graphics.
Likewise, UI and UX designing process also takes adequate time for completion. UI design can alone take more than 200 hours to complete for high-quality projects and costs around $900 to 9K. The total cost of building a social media app like Snapchat can go between $90K to $100K.
Ending Note
By building a powerful social media and communication app you can raise your business popularity overnight. Because, social media apps raise global interactions between various people, cultures, and customs. we hope this step by step information about development cost of app like Snapchat will help you to start your dream project soon.